Med City Animal Hospital Blog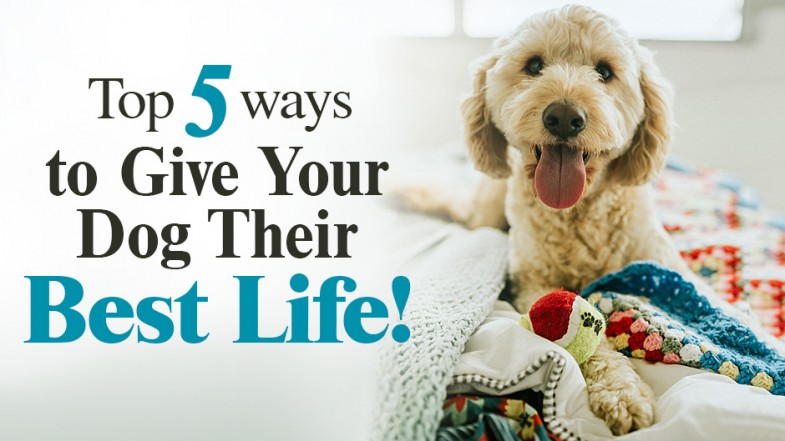 2019-02-22
Consider all the joy and love your dog brings into your life. Now, imagine if you could take measures to help your dog live longer with a better quality of life. Wouldn't you want to return the happiness your dog provides you for years to come?
Fortunately, with proper care over your dog's lifetime, she can live happier, healthier, and statistically longer.
1. Your Dog's Diet Matters
Whether you have a chow-hound or a finicky furry friend, diet is one of the most important aspects of care when it comes to your dog's health.
Dogs are not strict carnivores, which means that need a diet of meat with some fruits, vegetables, and healthy grains. A balanced diet of meat along with fruits and vegetablesprovides your dog with Omega fatty acids, protein, vitamins, minerals, and fiber. You want to provide your dog with food that reflects their dietary needs.
So, don't skimp on your dog's diet. Make sure you check the ingredients on your dog's food and check with us to make sure it's a good option for your pup. We're always happy to answer questions about your dog's diet.
2. Exercise is Essential
Chubby dogs are darling, and dog obesity is on the rise. And the frightening reality is that obesity shortens a dog's lifespan. Unfortunately, obese dogs also have a higher risk of cancer, diabetes, heart disease, in addition to bladder issues, and osteoarthritis.
Luckily, there's a solution for canine obesity. In addition to eating well, your dog should receive plenty of exercise that raises her heart rate and burns calories.
Get your canine couch potato up and moving. Embrace playing fetch, going to the dog park, or walking your dog around the block.
3. Mind Your Dog's Mental Health
We often get questions from owners about their dog's mopey or lethargic disposition. Often, people don't realize dogs can develop depression. They also have a tendency to get bored.
If you notice your dog isn't as spunky as she used to be, pick up some new toys that are more mentally engaging. We've found that a lot of dogs love new puzzle toys! Another trick is mentally engaging your pooch with training.
With a few fun toys and activities, you'll notice your dog feeling reinvigorated.
4. Stop By Our Office
If you first brought your dog home as a pup, you probably visited our office more often than you thought possible.
Your adult dog also needs the care and attention we provide. It's important to let us check your dog's overall health, and prescribe her with medicine to prevent heartworms, fleas, and ticks. And we can protect her from rabies, Bordetella, and other diseases, too.
As your dog grays around the muzzle, she'll need to visit us a little more frequently. Senior dogs should stop by twice per year for a checkup.
5. Don't Forget Your Doggy's Dental Care
Say Cheese! Did your dog smile? If her teeth or breath made you cringe, it's probably time for cleaning.
Oral issues and dental disease can cause your pup pain. This makes eating difficult and uncomfortable. This can lower your dog's quality of life and have long-lasting negative psychological effects.
In addition to brushing your dog's teeth at home, bring her in for regular cleanings. We will provide your pup with a professional cleaning and an exam. Your dog will leave here saying "Bone-Voyage" to dental pain.
Keep your dog's tail wagging as long as possible! With a quality diet, exercise, dental care, mental stimulation, and regular visits to our office, your best friend will continue to keep you company for years to come.
Photo by Jay Wennington on Unsplash
Categories
Recent Posts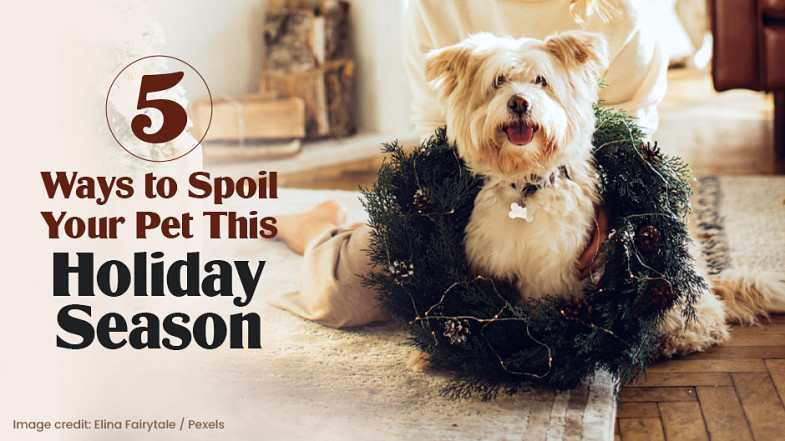 5 Ways to Spoil Your Pet This Holiday Season
The holidays are a time for family, friends, and fun. But for pet owners, they can also be a time to spoil their furry friends! There are so many ways to make your pet's holiday season special. In this blog post, we will discuss five of the best ways to spoil your pet this year. From gift ideas to treats to activities, we have you covered!
Read More